Business Health Matters
Business Health Matters is a ground-breaking programme that aims to build a healthier workforce across Lancashire, and beyond.
The first of its kind in the country, the Business Health Matters programme supports local businesses in improving the physical and mental health of their employees so that staff are happier, healthier and more resilient. Healthier working-aged individuals, who are given opportunities to upskill, remain in employment and live longer, happier lives.
Businesses benefit from this with increased productivity and sustained workforces, resulting in reduced absence costs and lower staff turnover rates.
The project is made up of 2 main projects:
Workplace Health Champion Training - A free offering that delivers basic skills training, accredited Level 2 and 3 training to employees in SMEs. The training is delivered by Active Lancashire and a number of partners (via a tutor workforce).
Workplace Health Screenings - Health screenings (physical and mental) are delivered in the workplace by trained gym and leisure staff. Businesses are further supported tailored wellbeing packages based on the outcomes of the screenings.
The programme is supported Chambers of Commerce, along with 20 local and national delivery partners including The Lancashire Colleges, Lancashire Mind, UCLan, ukactive and a number of local authorities and leisure trusts.
Programme aims:
Train 5,000 Workplace Health Champions in SMEs across Lancashire
Conduct 15,000 Workplace Health Screenings in SMEs across Lancashire, with a focus on those aged 50+
More information can be found here, www.businesshealthmatters.org.uk.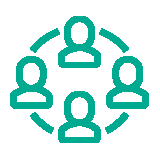 20 Local and National partners supporting the programme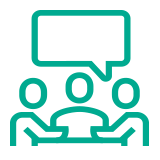 Free basic skills, accredited Level 2 and 3 training offer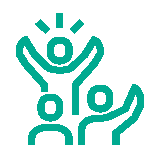 Improving the physical and mental health of Lancashire's workforce