Training Centre
Active Lancashire Training Centre is dedicated to providing a high standard of training and development to partners, businesses, coaches and volunteers.
We have a commitment to training, upskilling and developing a workforce that will inspire and motivate people to become more active in their everyday lives. We have developed two OFQUAL regulated courses at Level 2 and Level 3 to upskill new and existing Workplace Health Champions across Lancashire. We are determined that Active Lancashire Training Centre continues to embrace innovation and will seek to develop new opportunities which complement our programme of training.
We aim to offer the best training experience we possibly can and our team are on hand to support any learners undertaking these qualifications.
Covid Statement
The safety of our Learners is our utmost priority and we are doing everything we can to ensure that all our face-to-face course delivery is Covid compliant. We are therefore taking the following steps to ensure that the learning environment is as safe as possible:
Ventilating all rooms to make sure that the space has good air circulation
Wearing face masks in all indoor public spaces, in line with government guidance
Ensuring all seating arrangements are spaced out as much as the room allows
Encouraging all Learners and Tutors to undertake a Lateral Flow Test the day before or morning of the course
Equipment will be sanitised after use and individual (or smaller group) use of equipment given, where possible, such as pens and notepaper.
This is subject to change as we move forward and we may introduce further measures, if necessary. These measures will be reviewed on a monthly basis (minimum) and any changes will be communicated with all our Learners.
Meet the Team 
Beth Kay
Head of Centre. Beth oversees the management of the Training Centre and will answer any of your questions relating to the policies and procedures. Working days are Tuesday - Friday, 
Contact email: [email protected]
Jayne Wilson
Internal Quality Assurance Lead. Jayne coordinates all aspects of the delivery of our qualifications and provides support and guidance to the workforce. Working days are Monday - Friday,
Contact number: 07735 079778 Contact email: [email protected]. 
Martine Townsend
Customer Liaison Officer. Martine oversees the administration of the qualifications and will specifically help you with any Reasonable Adjustment enquiries and Tutor bookings. Working days are: Monday - Friday,
Contact number: 07727 442549 Contact email: [email protected]. 
Olivia Fensome
Project Support Officer. Liv supports the team and specifically undertakes duties related to pre-course bookings and Learner enquiries. Working days are: Monday - Friday,
Contact number: 07728 275011, Contact email: [email protected]
Nathan Moulds
Project Support Officer. Nathan supports the team and undertakes work regarding post-course administration. Working days are: Monday - Friday,
Contact number: 07877 647519, Contact email: [email protected]
Abi Woodcock
Workforce Development Administrator. Abi supports Liv and Nathan to ensure a smooth running of the qualifications as well as processing any invoices. Working days are: Tuesday, Thursday, Friday, 
Contact email: [email protected]. 
Anthony Lindsay
Interim Lead Internal Quality Assurer. Anthony ensures that all our courses are delivered and assessed in line the Training Centre policies and procedures.
Beth Kay
Operations Manager (Sport) and Head of Training Centre
Contact Beth Kay
---
NCFE CACHE Level 2 Award in Introduction for Workplace Health Champions
Find out more
NCFE CACHE Level 3 Award in Skills for Workplace Health Champions
Find out more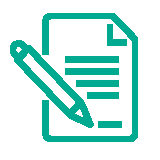 Developed our own accredited L2 and L3 qualifications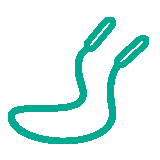 Inspire people to become more active in their everyday lives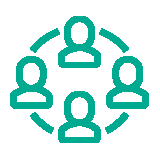 Supporting partners, businesses, coaches and volunteers