Wavecrest receive recruitment support from Pendle YES Hub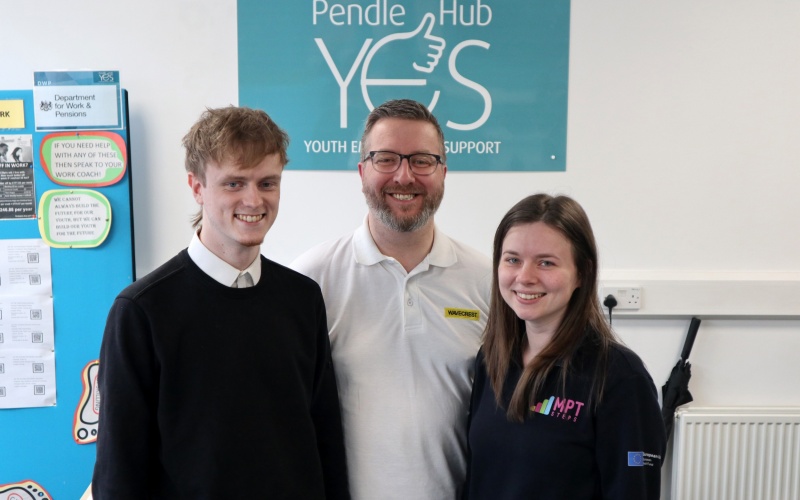 Pendle YES Hub supports young people looking for employment, providing them with training to boost their skills and confidence or help to identify their existing strengths. However, the Hub also supports businesses that want to recruit locally by linking them with these potential candidates.
Wavecrest, an International telecommunications provider with a Customer Service Centre in Nelson, is one of the many businesses who have received recruitment support through Pendle YES Hub.
Paul Flanagan, Head of Customer Service at Wavecrest, said, "I had been struggling with recruitment in the area for a couple of months. I wanted to engage with a company that invested in the community and helped the younger generation. I visited Pendle YES Hub and it became apparent this is what I was looking for.
"As a result they put forward a couple of candidates for a vacancy, a really good mix that met our specifications. After interviews within Pendle YES Hub itself and our Customer Service Centre, we recruited a successful candidate. Within our business it is very important to find people with excellent customer service skills and we did with their support."
The successful candidate, Brandon Carmody, said, "I attended a job fair at Pendle YES Hub. At the time, what was on offer wasn't suitable, but I spoke to an advisor at the Hub who then let me know about the Wavecrest role. A year and half after my interview, I'm still here and it's the happiest I've ever been in any job. I get to speak to people all around the world and the office is very welcoming.
"The best thing about being employed is the confidence it gives you, knowing that when you want to do something you can afford to do it. If you are having a bad day, by going into work you've got someone you can talk to and never feel alone whereas when you're unemployed a bad day can really dwell."
---