Cycle Recycle Scheme
The Cycle Recycle Scheme, established in partnership with Lancashire County Council and Lancashire Constabulary, forms part of Active Lancashire's wellbeing offer under the More Positive Together Project.
Cycle Recycle aims to support participants with a recycled bike and the skills to maintain that bike to help encourage them to live a more active lifestyle. The project has so many benefits such as access to active travel support health and wellbeing, education, training opportunities, volunteer opportunities and increases employment prospects.
The bikes are collected from four waste sites in Lancashire and received through donations from Lancashire Constabulary, which with a little bit of work can be made roadworthy again. The bikes collected are then used to deliver Cycle Recycle Workshops at five local organisations - Cycles Recycled, Cycle Roots, The Bike Works, Newground, and Breaking Cycles CIC
Workshops run over two days and up to eight places are available each time for unemployed individuals from Lancashire. During the workshop participants renovate a bike deeming it roadworthy again, they then get to take the bike home with them for free.
The scheme carries a number of benefits not only for participants themselves but also for the wider community and the environment. Benefits of the project include:
Access to free transport
A healthier lifestyle encouraged through the use of the bike
Saves taxpayers money by creating more job prospects
Business opportunities as multiple partners involved
Recycling aluminium saves 95% energy
Recycling plastic saves 70% energy
Helps towards better environment across Lancashire
Active Lancashire can facilitate cycle workshops for any organisation that feel they are supporting individuals who would benefit from the scheme. To book a workshop please complete a booking form. 
Bike Maintenance Training
Introduction
Active Lancashire's Cycle Recycle course is an introductory course that covers basic bike repair & maintenance. It can be completed without the need of attending a professional cycle shop. Learners will be able to use the skills at home or when out riding. The aim is to help each rider get more from their bike and enjoy the experience of learning how to maintain the bike.
It is meant as a starting block for those unfamiliar with cycle repair to gain the confidence to be able to tackle basic jobs, learn some new skills, pick up tips and know which jobs would be better performed by a qualified cycle mechanic.
It allows those attending to understand the terminology, troubleshooting, set-up and adjustment of a bicycle, what parts are most likely to need regular replacement and how to care for the bicycle for optimal performance and reliable cycling.
Who is the course suitable for?
The course is aimed at individuals new to cycling with little, or no prior knowledge of bicycle repair and maintenance. It's for people who don't consider cycling their main hobby but who want the confidence to know that if something goes wrong with their bike they would be able to make it home safely and know that they are riding a mechanically safe bicycle.
What does the course include?
The course includes instruction from our highly experienced partners of trained cycle mechanics who are all Cytech qualified and have their National Standards Instructor (NSI) Qualifications.
Course Content
Basic bicycle terminology
The 'must have' list of basic tools and essential spares
The importance of a clean bike / where and when to lubricate
Parts that are most likely to wear or need replacing most often and how to identify if they need replacement
How to troubleshoot a badly set up bike using M-check and knowing when to take it to a bike shop
Information sources
How to work on a bike – in a work stand, side of the road maintenance, upside down
Wheel removal and re-fitting
How to mend a puncture – tyre removal and use of tyre levers, removing, repairing and/or replacing an inner tube
Adjustments that can be made to the bicycle for optimum rider comfort and correct saddle height adjustment
Storing a bike
How long does the course take to complete?
A standard course runs over two half-days, usually 10:00 till 15:00 - a total of 9 hours of learning. To book a workshop please complete the below booking form. 
Key Features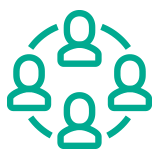 Active Lancashire coordinate a number of third party agencies to facilitate the workshops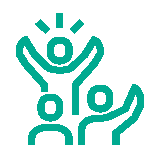 Can save tax payers money through creating job prospects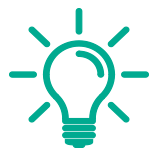 The scheme allows for Lancashire residents to lead more physically and economically active lives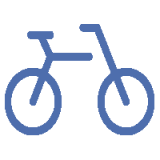 Adult bikes have been collected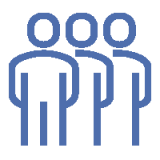 Participants have engaged with the scheme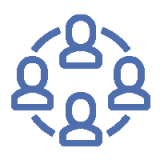 Workshops delivered thus far