Rossendale Works – The Pioneering Scheme that Gets People Back into Employment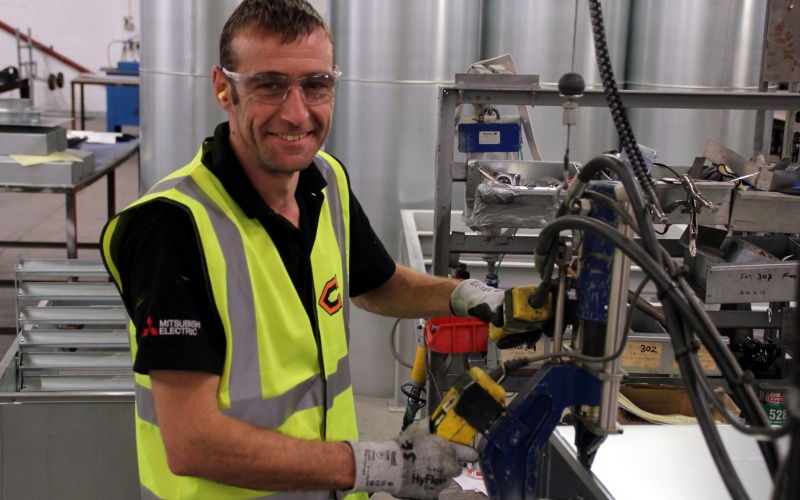 A pioneering Rossendale project that has helped 25 people back into work could become a blueprint for a Lancashire-wide scheme. The scheme, Rossendale Works is a two year project managed by Active Lancashire, in partnership with Rossendale Council and DWP.
Often, the first part of the process of getting people back to work is to build self confidence, and a significant step in this direction can be to become physically active. Rossendale Works is designed to encourage people to participate in physical activity, and then to help them back into employment through work experience and training, matching them with local businesses who have placement opportunities.
Working in conjuction with Rossendale Job Centre, Active Lancashire's Employability Officer Paul Becouarn highlighted some key facts about the project's success to date:
"After just one year we now have 25 people in employment, 80 clients are now engaged in activity, 20 people are now actively volunteering and 22 have been referred into sports with an external organisation. I didn't expect this level of success. I had no idea how it was going to take off or how many relationships were going to be forged with local employers. The biggest reward for me is seeing individuals starting to provide for their families. This project brings families together and rebuilds lives from deprivation and hard times to job satisfaction. It is incredible."
Rossendale Council has confirmed it is continuing the project and Paul is now set to become the manager. He already has volunteers who assist with delivery and hopes in the future to be taking on dedicated staff.
Describing Rossendale Works as 'an absolutely brilliant project', Leader of Rossendale Council Councillor Alyson Barnes says:
"What we are doing is helping people to get back on their feet and into work, training or activity. When someone has been unemployed for a period of time getting back into work is not as simple or straightforward as they would want it to be. I am really pleased to see that Rossendale Council is leading the way and this will be a project that others will emulate."
Active Lancashire's Chief Executive Adrian Leather is keen to evaluate the possibility of extending the scheme into the wider East Lancashire area and is keen to hear from businesses in the region that would like to participate in the extended scheme.
"We want to get the support of the economic development teams across East Lancashire and we want these projects feed into the future industrial strategies for Lancashire and across the Northern Powerhouse."
If you are a business in the East Lancashire region and want to know more about Rossendale Works, contact Active Lancashire on 01772 299830, or email [email protected] 
---