Neil's Journey: Volunteers Week
All this week we are celebrating volunteers in Lancashire. Here Neil tells us how volunteering as part of the  Challenge Through Sport Initiative project made a big difference to his life.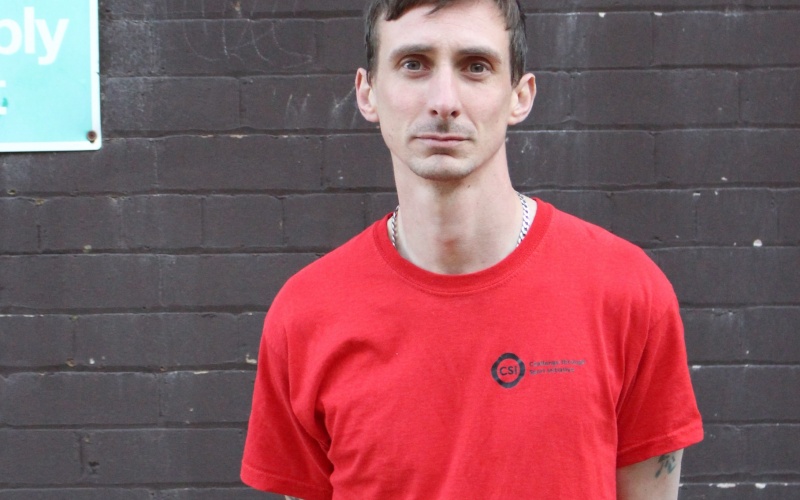 Neil started out as a participant on the Challenge Through Sport Initiative programme taking part in some sessions in Preston, and is now one of the lead volunteers on the project, leading swimming, climbing and gym sessions as well as supporting people in recover of substance misuse and those with mental heath issues. 
He initially joined in with the CSI sessions to help with his own mental well being and anxiety and as his confidence returned he took on more responsibility helping the Support Worker with the sessions thanks to the mentor system that was in place. Since he started volunteering at the sessions, others have been inspired to do the same and often volunteer to support sessions themselves. 
The project, funded by the National Lottery through Sport England, has made a big difference to Neil's life and has enabled him to develop new skills and undertake training to support him in the future as well as inspiring him to get more active!
He is now a qualified British Cycling Ride leader and has recently completed his L2 fitness instructor course amongst other training courses. He said: "Volunteering has given me structure and purpose, especially in the evening when I'm at my lowest mood. I have made some new friends, which has moved me away from isolation.
"I have undertaken first aid, safeguarding, fitness and cycling training and I am now out and about meeting new people. I have also regained my love of cycling doing 100+ miles a week."
Volunteering has helped Neil with his anxiety, which has made a big difference to his everyday life. He is more active than he was and has gone from feeling very isolated at home to hardly ever being in his flat! 
Neil would encourage anyone who can to volunteer. He said: "Go for it because you never know where it may lead. I have gained all sorts of training and experience I never expected.
Volunteering has opened up other doors. I have enjoyed volunteering and continue to do so. This role has moved me away from a cycle of depression and involvement with mental health services and hospitals, to a feeling of belonging, support and purpose."
Volunteers' Week is a chance to say thank you for the fantastic contribution millions of volunteers make across the UK. It takes place 1-7 June every year and is an opportunity to celebrate volunteering in all its diversity. Join in online and celebrate volunteering in Lancashire using #VolunteersWeek. 
---