Liam lands job after gaining support from Pendle YES Hub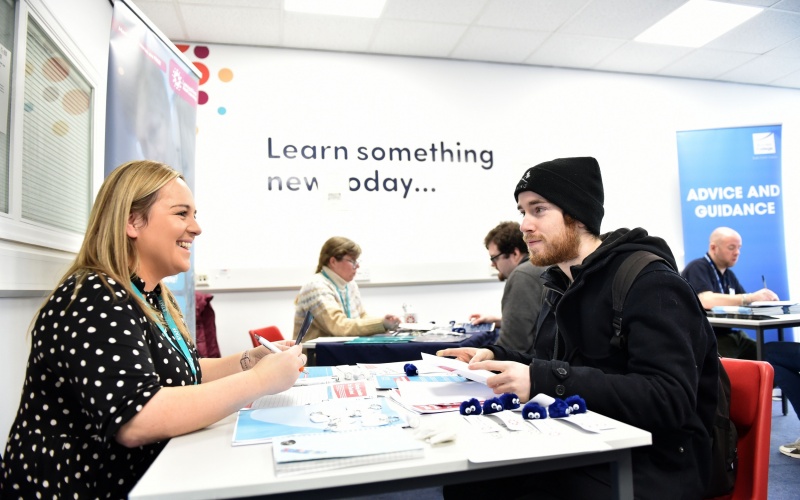 A young Pendle man who lacked confidence and self-esteem has landed his first job at a local restaurant after getting support from Pendle YES Hub, which is delivered by Active Lancashire and Positive Action in the Community (PAC) on behalf of Pendle Council.
The Hub is designed to build the confidence, health and wellbeing of people aged 16 and 24 and to boost their employability through skills training and work experience.
When Liam Cunningham first attended the Hub, he had low confidence, poor social skills and learning needs.
Despite initial anxiety about attending, Liam was encouraged to try some of the Hub's free activities and to also access free 1-2-1 mental health sessions delivered by Lancashire MIND.
His activities included rock climbing and bouldering, which were provided as part of the Duke of Edinburgh Award Scheme. He also accessed support to develop his CV and improve his interview skills.
Liam said: "Since I joined Pendle YES Hub I have noticed my social skills, mental health and confidence have improved.
"Through the support I received, I managed to get a job at a local hotel and restaurant."
The Pendle YES Hub is a project supported by over £420,000 of Government Levelling Up money through the Nelson Town Deal.
Councillor Asjad Mahmood, Leader of Pendle Borough Council and Nelson Town Deal board member, said: "It took a month of persuasion to get Liam to attend the Hub, and due to his anxiety issues he needed constant reassurance and support to keep him coming back.
"He has come such a long way since that time, and we were delighted when we found out he had got a job!"
Stephen Barnes, Chair of the Nelson Town Deal, added: "Getting young people into employment and training is a number one priority for Nelson Town Deal and our local economy.
"Liam is proof that initiatives like Pendle YES Hub really do help young people to overcome barriers when offered the right support. We wish him all the best in his new role."
Thanks to Government Levelling Up funding, Pendle YES Hub - which helped 100 young people into employment in its first year - has been extended until the end of 2025.
---