Rossendale Works helps carpenter become self employed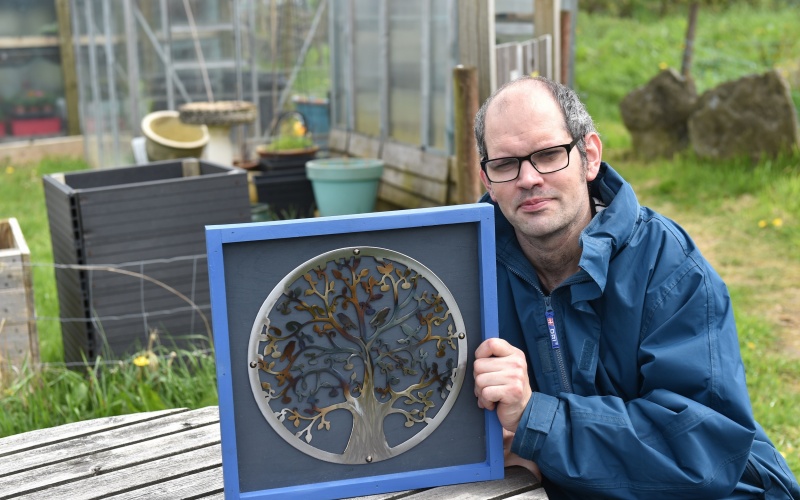 A man with an interest in carpentry has received support to become self-employed through a Rossendale based employment programme.
Matthew Dearlove became unemployed when the effects of the pandemic forced his prior business – a pet and animal feed company - to close. He initially wanted to look for a job related to HGV driving and warehousing. However, a number of medical conditions and a slight disability were making it more difficult to source appropriate training for this type of role.
Matthew contacted Rossendale Works for help - an employment service delivered in partnership by Active Lancashire, Rossendale Borough Council and the Department For Work and Pensions.
Their Employability Officer Louise Gregory spoke to Matthew to gain a greater understanding of his previous experience. It transpired that Matthew previously made wooden pet houses and other handmade wooden products to increase income for his former business.
Due to his interest in carpentry, Louise initially invited Matthew to volunteer at Rossendale Work's community allotment, which is used to help people connect with others, learn new skills and feel more confident when looking for work.
Matthew mentioned to Louise that he had made wooden garden products, such as planters, trellis' and display stands, and that a Bacup based metalwork company Raven Forge Ltd had been selling these through their Facebook page.
Louise said, "I immediately noticed how enthusiastic Matthew was about his carpentry. He showed great pride in designing and creating his products, and it was clear that Raven Forge were equally pleased with the quality of his craftsmanship. I really wanted to support Matthew with his ideas of turning this into a business."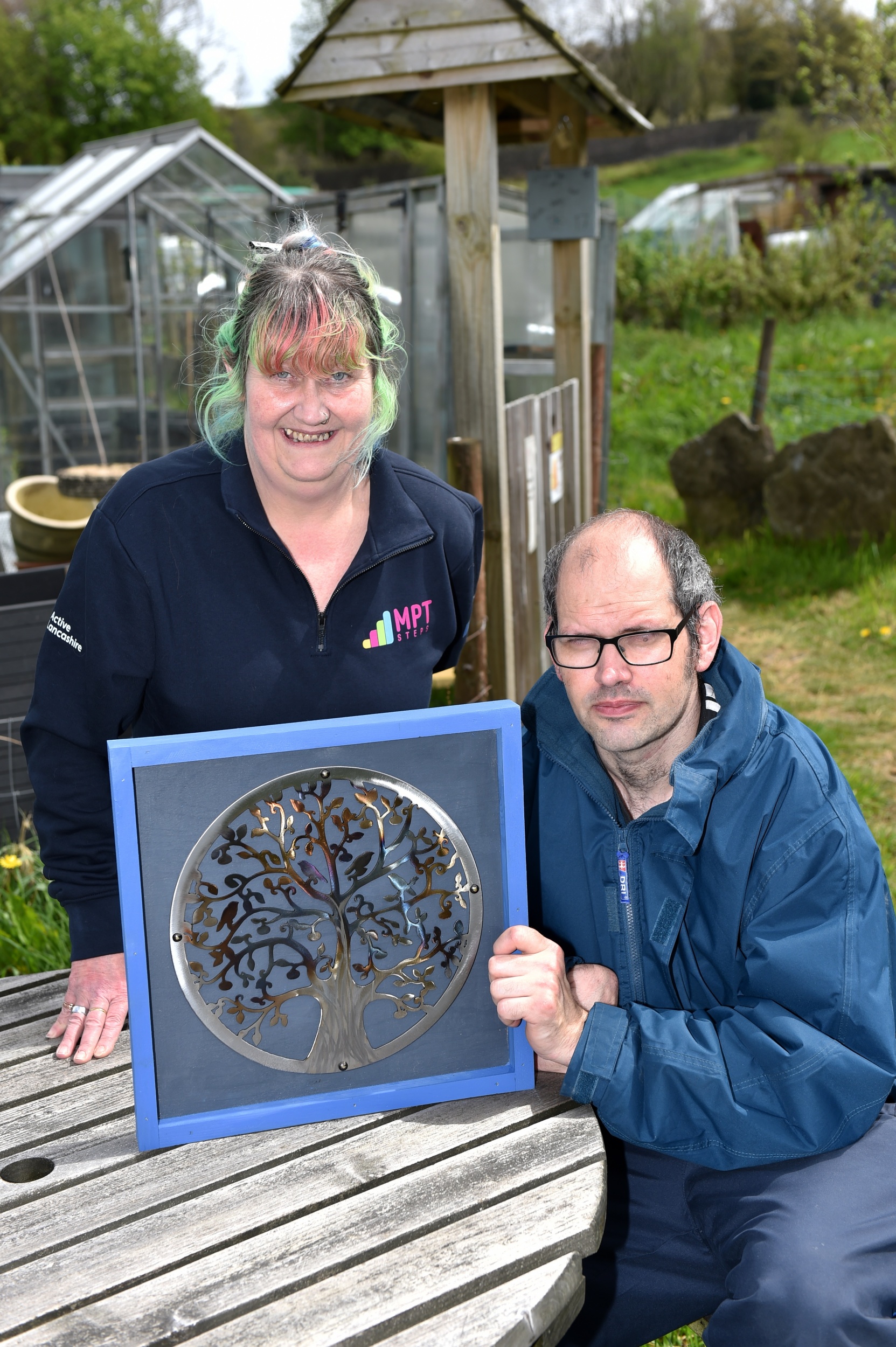 However, while expanding his range of products was something Matthew had considered as a source of income, he had lost confidence following what had happened to his former company. He also did not have appropriate space to store a large amount of products or additional tools needed to make them in a greater number.
Louise connected Matthew with Woodland Assist, who run tailored programmes for people who want to become self-employed and develop businesses. Their guidance provided Matthew with the encouragement he needed, with Matthew following a suggestion to submit an application for £2,500 of new equipment through the Department For Work and Pension's Flexible Support Fund.
Matthew is now registered as self-employed and carries out his carpentry on a part-time basis. He is already seeing an increased number of orders and an increasing stream of new customers. These include Roland's Florist in Rawtenstall, who have his plant stands on sale. Raven Forge have also continued to support Matthew as he expands his product range and say there are some projects they are keen on exploring that combine Matthew's woodwork skills with their metalwork.
Richard de Boutemard from Raven Forge said, "Having known Matt for a number of years since he owned the pet supplies business, I have always seen him as a determined person who wants to try and make his own way in life. We had a chat and Matt mentioned that one of the sidelines he used to do was working with wood. It which instantly got me thinking how we could possibly combine the two crafts to produce bespoke, quirky pieces of work, which we have had great feedback on.
"Matt also designed and made fantastic wooden food bowls out of walnut and other types of wood. I was impressed at the range of products he could fashion. It is great to see Matt with a smile on his face again as he continues to design and create new pieces of work, which will help on his new journey as a craftsman."
Rossendale Works is a delivery partner of the MPT Steps employment service - financed by the European Social Fund - and is in itself a partnership between Active Lancashire, Rossendale Council and the Department for Work and Pensions. 
---