Active Lancashire have been working in partnership with Lancashire County Council, Connecting East Lancashire, Love to Ride, Cycles Recycled, The Bike Works and Cycle Roots to support NHS front line staff with a complimentary bike. This initiative has seen 170 bikes donated to NHS workers from Blackburn, Burnley, Blackpool, North West Ambulance service and Morecambe Bay hospital trusts.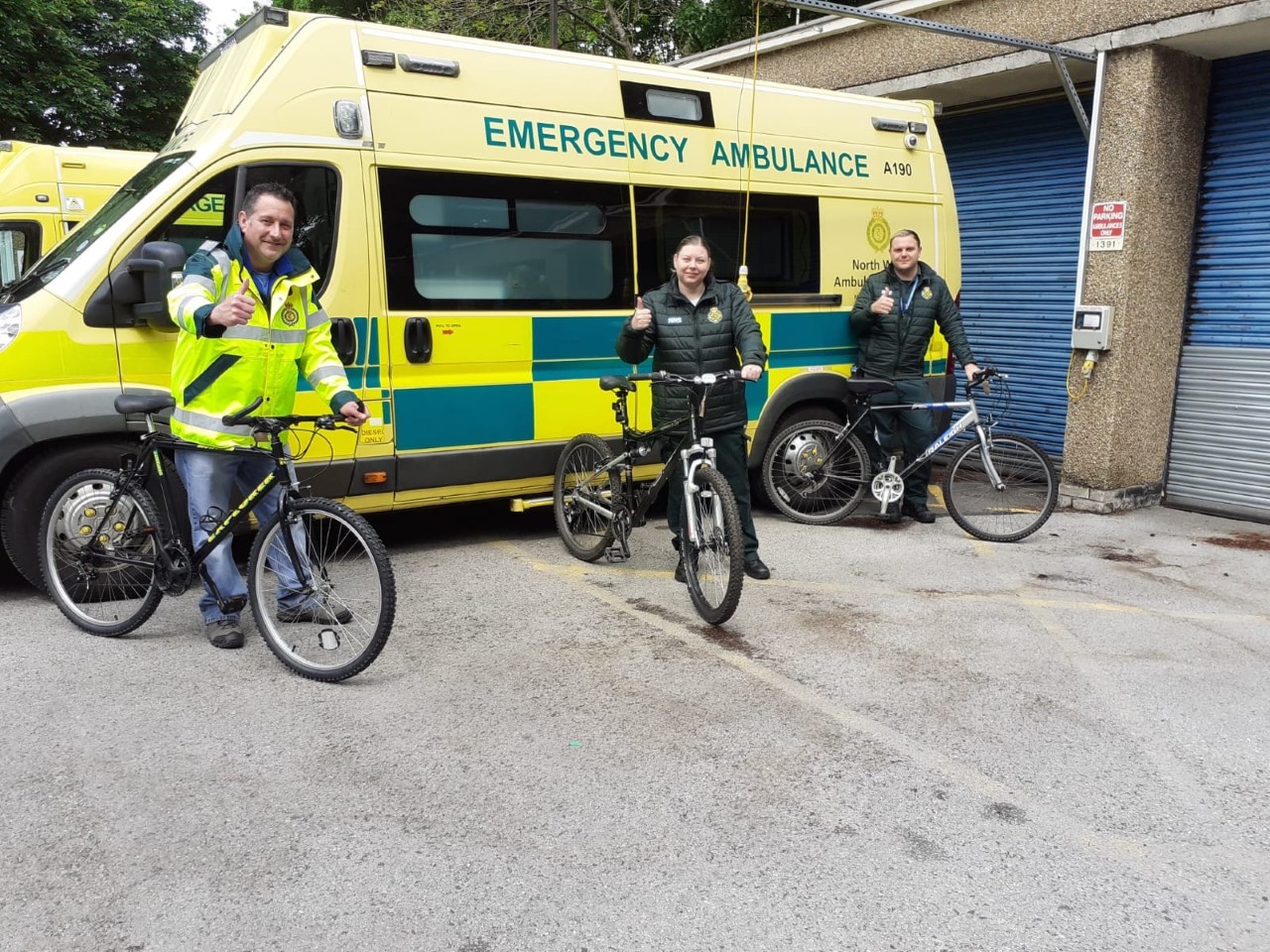 The programme, inspired by Active Lancashire's Cycle Recycle scheme, which is part-funded by the ESF More Positive Together project, was developed following a number of refurbished bikes becoming available to distribute. The Bike Works & Cycles Recycled, two of the delivery partners on the Cycle Recycle Scheme, refurbished the bikes ready to distribute to key NHS front line workers during Covid-19.
The bikes were collected from safe locations around Lancashire such as Cycle Roots Blackburn, Cycles Recycled Clitheroe, Winter Gardens Blackpool and North West Ambulance centre in Accrington. The bikes that were used had been donated from recycle centres, members of the public and Lancashire Constabulary with Active Lancashire and CEL purchasing brand new bikes to ensure the large demand was met.
The Hospital Trusts' Communications team sent out information regarding the bike offer to their staff to explore the level of interest and Active Lancashire have since provided 170 bikes after the huge level of response. Delivery of the bikes was a collective effort between The Bike Works, Cycles Recycled and Cycle Roots and a different method was arranged based upon individual circumstances.
The innovative scheme not only provides a safe means of transport for our frontline workers, but cycling carries a number of other benefits such as helping to prevent the decline of your immune system in the short and long term, boosting your mental health and reducing stress and anxiety – benefits that could all have a significant impact on the lives of NHS workers and indeed their patients during this extremely difficult time.
In addition to receiving the bike, the NHS staff members also have the opportunity to access a wider health and wellbeing support network developed by Active Lancashire, Love to ride, Connecting East Lancashire and Lancashire County Council. Each worker is also given a safety pack including a Helmet, Bike lock, high vis and lights meaning the bikes can be used 24/7.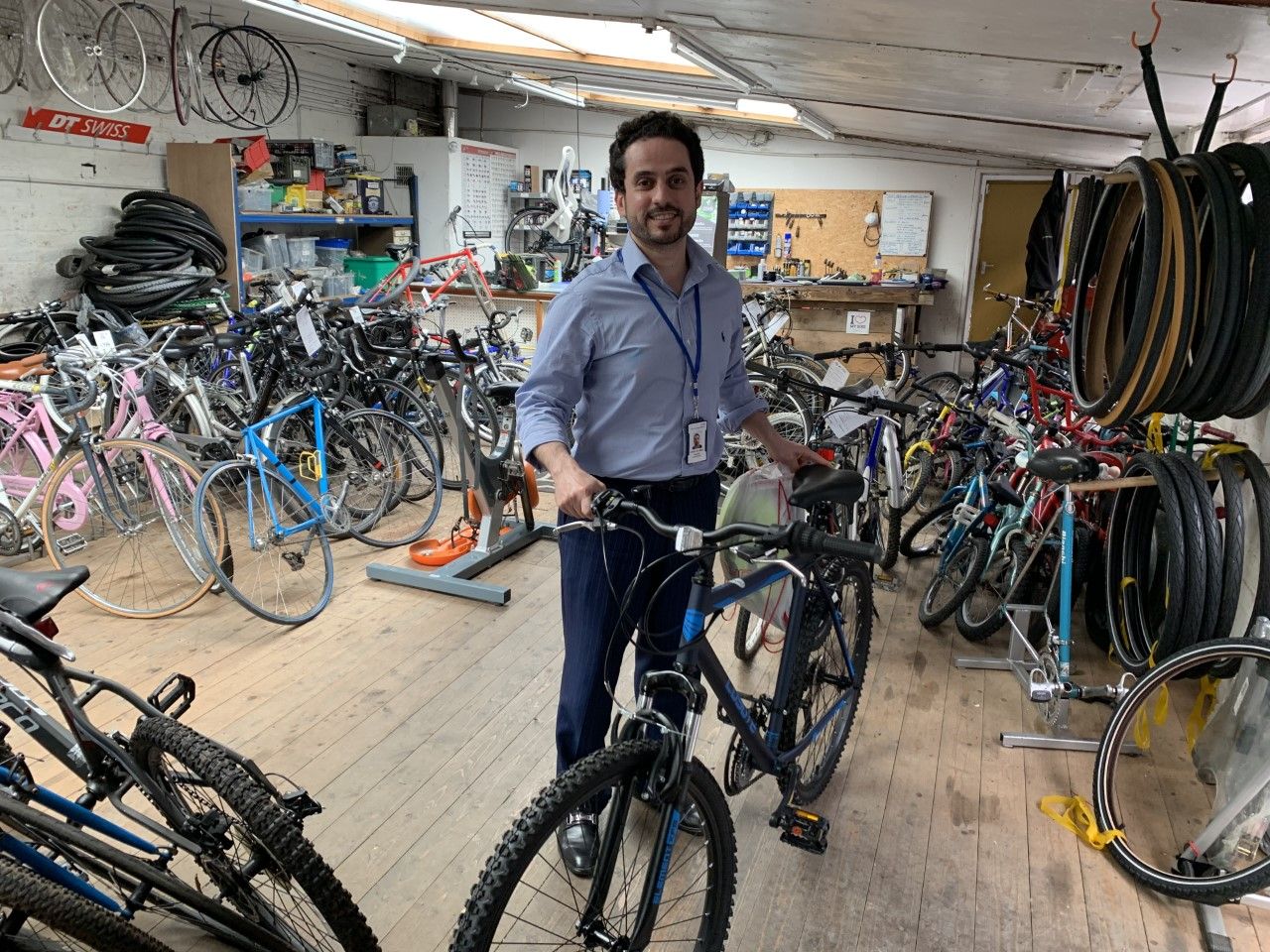 Read what some NHS workers had to say when they received their bikes:
Debra - "I've collected my bike today and am absolutely delighted with it, so a great big thank you to all concerned! It's such a wonderful scheme, especially in these uncertain times. To be able to feel free after working in PPE on hot wards is just marvellous!"
Sally Young - "Thank you I am looking forward to getting on my bike."
Ahmad Khaled - "I have already collected my bike last week and started burning off the calories, thanks a lot for your great work you are doing."
Lee Kirkbright - "Just wanted say that I have received my bike it's fantastic and a really kind gesture. Please pass on my deepest gratitude to all involved"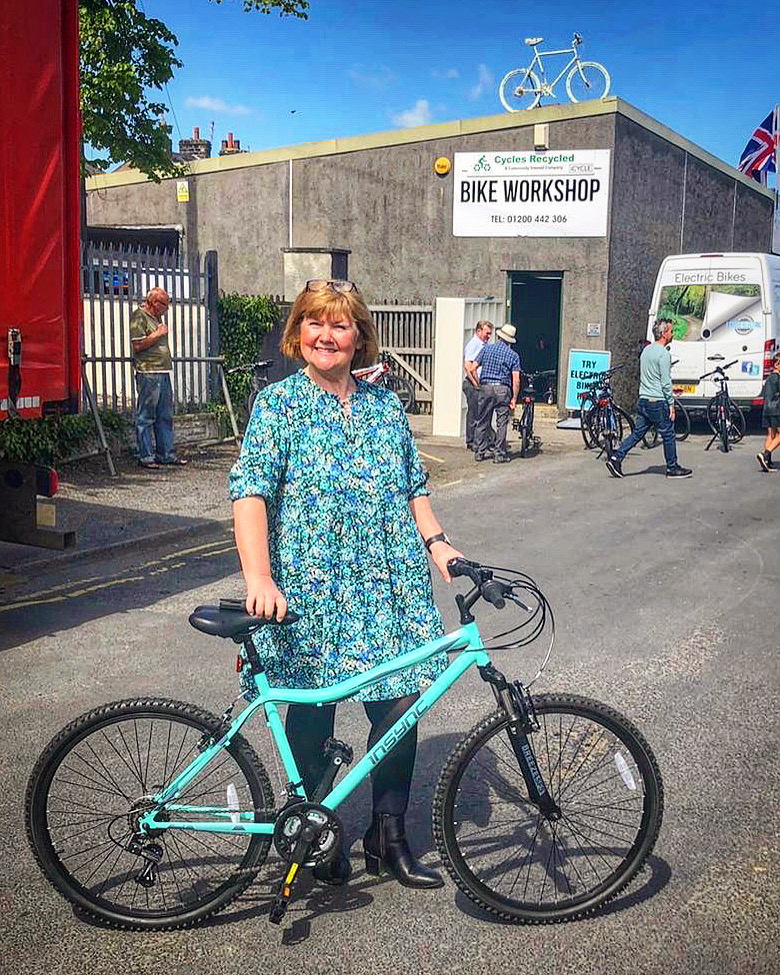 We have now allocated all 170 bikes we had in stock, if an NHS staff member no longer requires the bike when things return to normal, we would be grateful if you could please donate the bike back using this link: https://www.activelancashire.org.uk/donate-your-bike. These will then be used to support unemployed people across Lancashire with getting back into work.