Employment partnership supports 2,000 people in its first year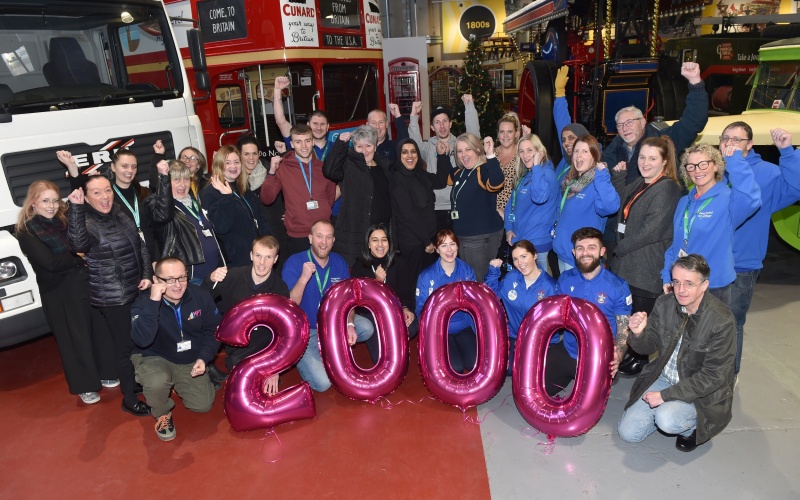 Since launching in January 2022, an employment partnership that aims to improve the skills and employability of job seekers in Lancashire to reduce the impact of the pandemic has supported 2,000 people across the county.
MPT Steps is delivered by 20 partner organisations across the borough, including housing associations, councils, charities, employment hubs, Youth Zones and more, with the partnership managed by charity Active Lancashire.
Now at its mid-point, the project is on track to support 4,000 people before it ends in December 2023, a target number that was set when the programme launched.
The partnership provides free tailored support and mentoring to people struggling to enter work, to boost their confidence, skills, health and wellbeing. It is made possible with £4.75m funding from the European Social Fund.
The 2,000th assist coincided with a meeting held at Leyland Transport Museum in December, with mentors from across the partnership coming together to discuss best practise.
Sarah Dunne, MPT Steps Relationship Manager at Active Lancashire said, "Our network of partners are making a big impact, all sharing knowledge and doing everything they can to reduce Lancashire's unemployment. We are really proud to have improved the employment prospects of 2,000 people, while enabling local businesses to access a stronger pool of local talent. We are looking forward to supporting a further 2,000 in the next year."
As well as interview coaching and support with CVs, mentors provide participants with access to free training to improve their IT, literacy and numeracy skills. They can also access support to access specific training to get the job they want, alongside free activity sessions to improve their health and wellbeing. Tailored support can also address specific needs such as addressing ways to overcome financial difficulties or access to housing or transport.
Partners also work directly with local businesses to help them recruit, training people on their behalf ahead of work placements that must either result in employment or a reference that can support participants in finding work elsewhere.
---
Recent MPT Steps Case Studies
MPT Steps partner Onward helps BT recruit in Hyndburn
MPT Steps partner PAC helps 11 people into work in Pendle through training programme
---