Table Tennis England
---
Table Tennis England aim to provide an environment that promotes and supports active, lifelong participation in table tennis at all levels whilst striving to identify and develop Commonwealth, European, World and Olympic/Paralympic champions.
---
Loop in the Community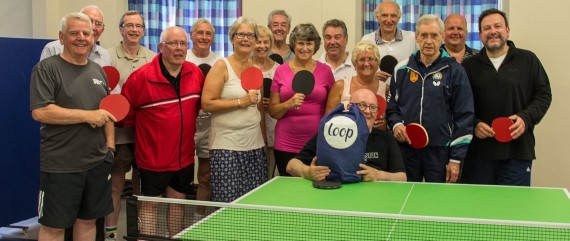 Whether you're targeting groups with disabilities, women and girls, ethnic minorities or simply want to get everyone involved, Loop in the Community is designed to help you bring the members of your community closer together and inspire them to lead more active and healthy lifestyles. Loop provides subsidised 'Join In' table tennis packages which include everything you need to kick-start social ping pong in your community venue; with table, bats, balls, organiser/pioneer booklet and support, lots of printed resources, signposting and advice to get the most out of your sessions.
---
Loop at Work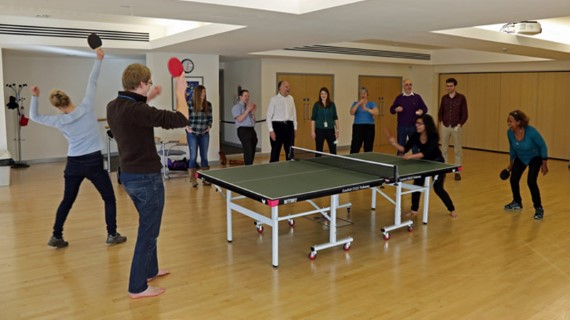 Our 'Beat the Boss' packages help workplaces encourage their employees to be more active, more engaged with each other and strike a better work-play balance. Packages include tables, bats, balls, trophies, organiser/pioneer resources and support, links to competition and more, everything required to get colleagues around the table.
---
Ping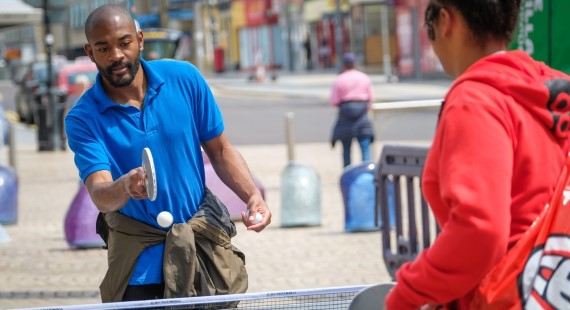 The free street ping pong festival which sees table tennis tables popping up in iconic and surprising public places is in a record-breaking 24 towns and cities all over England this year; thank you to those continuing to support the initiative. In October we will review the success of this year's project and begin planning the 2018 project considering potential growth to new Local Authorities. Any potential new partners wishing to express an interest in the 2018 project and receive further information please follow the link below.
---
Ping Pong Parlours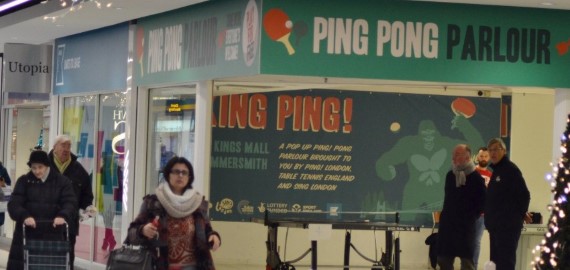 Ping Pong Parlours are 'pop-up' spaces, usually occupying empty retail units, filled with table tennis tables to provide drop in opportunities for passers-by to play ping pong for free! They provide a fun, accessible venue for passers-by as well as brightening up empty shop spaces and providing a hook to bring the local community into a retail centre or high street. If you'd like help to engage local retailers in your area with a view to introducing a Ping Pong Parlour, please email us below.
---
If you would like further information, our insight summary, promotional materials or a little chat please do get in touch. In particular if you would like table tennis in your own office, and it is brilliant, please let us know!

Our national mass participation team contacts are firstname.lastname@tabletennisengland.co.uk 
Head of Mass Participation – Emily St John
Communications & Marketing Officer – Julie Snowdon
Innovations Officer (Leading on Ping!) – Andy James
Project Officer (Leading on Loop in the Community & Ping Pong Parlours) – Helen Dennett
Mass Participation Administrator (leading on insight, events and Loop orders) – Jade Hills
---