Lancashire Sports Awards
Active Lancashire, in partnership with each local authority across Lancashire, has been running the Lancashire Sports Awards for the past 18 years. As one of their flagship events, the awards seek to recognise and celebrate individuals and clubs who work tirelessly to provide sporting opportunities for all across Lancashire.
The awards categories have been designed with inclusivity in mind. As such, they aim to appeal to a broad range of sporting initiatives and individuals. The nine awards categories are:
Club of the Year
This award is given to an active and well run club (Sports club, community organisation or informal group) that has undertaken great work in running development programmes which attract and retain participants, particularly those from under-represented groups, and which help their members to develop their sports potential and promote active lifestyles
Coach of the Year
This award is presented to coaches throughout the County who have given up their time and invested their expertise, selflessly, to help those interested in sport to develop their talent and to realise their full potential
Community Project of the Year
This award is given to an innovative project that has helped to regularly increase and sustain participation in sport and physical activity and provide alternative opportunities for people to get active. Non-traditional groups and new methods of communication and coordination could be innovations tested by these projects
Volunteer of the Year
This award is given to the volunteer who has given up their free time to promote and support sport and active lifestyles in a non-coaching capacity such as a mentor, supporter or administrator. Sport in Britain depends on volunteers and these people help to sustain sporting and active leisure opportunities for all. This volunteer can be from a traditional sports background or from a wider community organisation setting
Primary School of the Year
This award is given to a Primary School that has excelled in school sport and physical activity over the last 12 months. Community links and the impact of sport has made them stand out over the year
Secondary School of the Year
This award is given to a Secondary School that has excelled in school sport and physical activity over the last 12 months. Community links and the impact of sport has made them stand out over the year
Young Achiever of the Year
This award is for some of the most talented performers across the County, who show exceptional dedication to their sport and have the potential to perform at the highest level. Nominations are encouraged from those who have represented their County/Region/Country in their chosen sport
Service to Underrepresented Groups
This award is given to an individual, coach, official or community group who has made a highly significant contribution to increase engagement and participation in an identified underrepresented group in their local area
The Jimmy Armfield Lifetime Achievement Award
This award was renamed in 2018 to honour the late Jimmy Armfield who was an advocate of the Lancashire Sports Awards and is for an individual who has shown a consistent lifetime commitment (20+ years) and made a major contribution to community sport and active lifestyles within Lancashire
A number of districts across Lancashire hold their own awards throughout the year, the winner's of these awards are then automatically put forward to the County Awards, with the winners being decided at a judging panel, then announced at the awards ceremony which usually takes places in November.
For further information around the awards, please visit the dedicated Lancashire Sports Awards website.
Sponsorship
Active Lancashire is a charitable organisation who would not be able to continue in holding the awards without the kind support of local organisations, thus each year we reach out to Lancashire businesses to see who would be willing to give something back to their local community. Through sponsoring an award category, organisations have the chance to show their appreciation for the inspiring individuals who go above and beyond to create sport and physical activity opportunities for all across the County. In addition to this, supporting the awards is also a great way to access Active Lancashire's networks and to connect with like-minded partners from within the industry.
New for 2019, we have the pleasure of announcing Collinson Construction as headline sponsors of the awards. The partnership comes as Collinson, nation sports facility specialists, look to strengthen their core values and increase the social impact of their spaces on communities and individuals. To find out more about the newly established partnership, read our full article.
Other sponsors for the 2019 awards are:
There are a still a number of awards categories available to sponsor, should you be interested in finding out more, please contact Sadie Riley: sriley@activelancashire.org.uk. 
2019 Awards
The Lancashire Sports Awards 2019 will be taking place on Friday 22nd November at The Dunkenhalgh Hotel, Clayton Le Moors. With around 350 in attendance, the evening always promises to be a fun-filled night with a brilliant, celebratory atmosphere.
If you wish to purchase tickets to the ceremony, please visit our Eventbrite page.
Key Features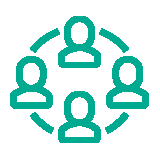 Active Lancashire coordinate local authorities, third parties and external organisations to hold the awards
Inclusivity and participation at the heart of the awards with categories covering broad range of initiatives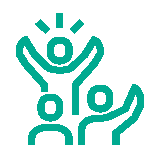 Winners from district awards come through to the Lancashire Sports Awards for County-wide consideration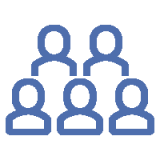 Lancashire residents in attendance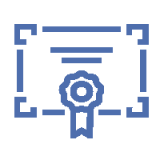 Lancashire Sports Awards ceremonies to date