Lancashire School Games
The Lancashire School Games is a unique opportunity to motivate and inspire millions of young people across the country to take part in more fun activity that helps young people be active and move more.
The Games' outcomes are:
To maintain school engagement and support schools to continue to prioritise and deliver 60 active minutes for every child thus providing opportunities for young people to improve their physical, emotional and social wellbeing
To identify and have ongoing provision that targets young people for whom physical activity levels have been most negatively impacted by COVID-19 (those particularly from low socio-economic areas, BAME, SEND etc.)
To have a continued focus on secondary school engagement – with a focus on supporting those young people who have just transitioned into Year 7/8
To ensure that the local offer provides opportunities for young people to take on leadership and volunteering roles
To ensure physical activity and competition provision supports young people's wider development including their ability to re-socialise, supports their psychological and physiological fitness.
Working as a network the Lancashire School Games Organisers, Active Lancashire, the School Games board and SPAR aim to provide a number of opportunities through online resources and events to meet the outcomes above and support young people to enjoy sport and physical activity.
We aim to do this by:
Ensuring our activities, festivals, events and resources are developed with young people
Using local Insight to provide opportunities that are relevant and meaningful for young people.
Utilising the expertise and skills of our local networks
The SPAR Lancashire School Games are made up of three levels of activity:
Intra-school – Activities, festivals and competitions for all students in school through intra-school competition
Inter-school – Individuals, groups and teams represent their schools in local inter-school competition. (Contact your local SGO for more information)
School Games Festivals – County School Games Festivals providing young people with the opportunity to have fun, develop skills, achieve personal bests and compete in team activities and competitions.
We're so grateful in Lancashire to James Hall & Co, SPAR UK as a dedicated and committed sponsor.
The games are ever-evolving and new sports are being added each year. New for 2019 were volleyball, climbing, dodgeball, and angling, providing young people who might not typically get the opportunity to participate in the games and represent their school and district, with the chance to be involved.
Due to lockdown and restrictions, we had to change the way we worked in 2020. Our Spar Lancashire School Games programme became virtual and you can see how we engaged young people in activity by watching this video.
For further details please visit the dedicated SPAR Lancashire School Games website: https://lancashireschoolgames.co.uk. 
Lancashire School Games and Satellite Clubs have come together to develop a Befriending Project which provides an opportunity for young people to co-design ways of connecting with friends and getting active during lockdown. To find out more, click here.
Key Features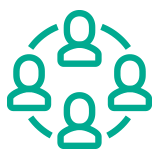 Active Lancashire coordinate Private Sector Organisations and School Games Organisers to host a mass participation event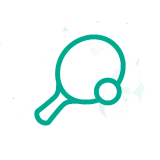 Broad range of sporting and cultural activities on offer to appeal to varying abilities and promote inclusivity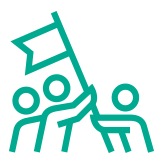 Long-standing partnership with James Hall & Co (SPAR) highlights strong collaborative working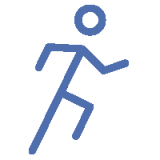 Children participated in 2019 School Games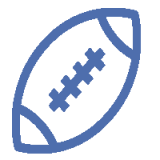 Different sporting activities included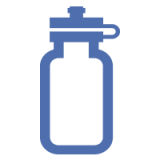 School Games events throughout the year