Pass on Your Passion
Pass on Your Passion is a campaign which celebrates the female workforce within Lancashire and asks them to "Pass on their Passion" to the next generation. The workforce is made up of a wide range of roles including coaches, leaders, instructors, activators, mentors, welfare officers, committee members and much more.
If you work with any female volunteers or coaches, or are one yourself, then you can nominate them to be part of the campaign using the "Nominate" link. 
This year, we are focusing on those who are unemployed and volunteer their time, or females who engage and deliver sessions.
For 2019 the tour dates are as follows:
Yorkshire Sport (West Yorkshire), 16th - 22nd September
Yorkshire Sport (South Yorkshire), 23rd -29th September
Active Humber, 30th September - 6th October
North Yorkshire Sport, 7th - 13th October
Tees Valley Sport, 14th -20th October
County Durham Sport, 21st - 27th October
Tyne and Wear Sport, 28th October - 3rd November
Northumberland Sport, 4th - 10th November
Active Cumbria, 11th -17th November
Active Lancashire, 18th - 24th November
MSP (Merseyside), 25th November - 1st December
Active Cheshire, 2nd - 8th December
GreaterSport, (Greater Manchester) 9th-15th December
Jayne Wilson
Training and Development Manager
Contact Jayne
---
Nominate someone to be part of the campaign
Nominate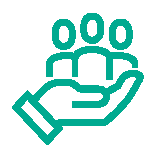 Influencing Change
Encouraging and supporting more females to take up workforce roles.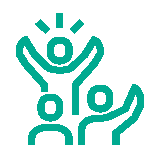 People First
Celebrating the female workforce who support sport and physical activities across Lancashire.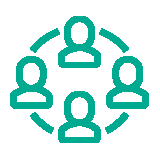 Working Together
Social campaign involving 13 northern Active Partnerships