Everyday Activities Lead to a Healthier Lifestyle for Workplace Challenge Participants
By: Beth Kay
Data released from Workplace Challenge shows that participants are using everyday activities to help reach their weekly fitness goal.
Walking, running and cycling are the most popular activities being logged by over 30,000 registered individuals from more than 4,000 workplaces across the country.
There are more than 100 activities listed on the Workplace Challenge activity logger, ranging from hockey to horse riding, golf to gymnastics, and table tennis to triathlon. 
Walking accounts for 27% of all activity recorded, whilst running, walking and cycling collectively account for 53% of all activity logged.  This is great news for people juggling work and a busy lifestyle. It is proof that a healthy lifestyle can be achieved with some careful planning to fit routine activity into and around the working day.
The national guidelines for a healthy lifestyle are 150 minutes of moderate intensity activity each week. With Workplace Challenge data showing that 17% of all activities recorded were logged as 'active travel', the evidence is that participants regularly build walking, cycling and running into their routine as part of the daily commute, or other journeys – helping them beat traffic queues, save money and meet their activity targets all at the same time.
The remaining 47% of activities logged on Workplace Challenge's free online tool are split across a wide variety of sport and physical activities. Highlighting that everyday activities are a great introduction towards a healthier and more active lifestyle, but the opportunity to try new sports and physical activity opportunities are key to sustaining motivation and participation. The opportunity to have fun with colleagues, and try something new was key to the recent My Team 2015 national 8-week challenge success, which saw more than 11,800 people from over 2,800 workplaces log activities over the period of 8 weeks. Taster events in dodgeball and wheelchair basketball provide workplaces with opportunities to improve team collaboration and communication.
Lee Mason, Chief Executive of the County Sports Network said: "With more than a hundred different activities to choose from, people can use Workplace Challenge to log and monitor their activity levels – whatever their favourite form of exercise. These statistics show that everyday activities - walking, running and cycling, play an important role in helping people achieve their activity targets, but it's the opportunity of having a variety of activities that encourage people to not only get active but stay active."
Lisa Young, British Heart Foundation Health at Work Project Manager said: "The British Heart Foundation actively promotes participation in Workplace Challenge as part of its Health at Work programme.  In the UK, one in four of us will die from a cardiovascular disease, yet the risk of illness can be dramatically reduced by being active as part of a healthy lifestyle. 
"Workplaces are often sedentary environments, and as a nation we spend so much of our time at work, so simple steps to help people be more active in the workplace are really important. Research shows that being active helps keep your heart healthy. If you're active every day you'll be less likely to develop coronary heart disease.
"The Workplace Challenge statistics are proof that that exercise for health doesn't need to be complicated or expensive. Walking, running and cycling are accessible, everyday activities, and simple lifestyle changes, such as getting off the bus one stop early for a brisk walk, or walking the long way round to photocopier or toilet, can make a big difference to our overall health and can even help to reduce our risk of cardiovascular disease."
Registration for Workplace Challenge is free and simple at www.workplacechallenge.org.uk. Workplace Challenge is delivered by 39 County Sports Partnerships across the country who provide their experienced local knowledge to provide a comprehensive sport and physical activity programme that individuals and workplaces can access. The programme enables individuals to record participation across a vast array of activities, including bowls, basketball, boccia, gardening, golf, crossfit, dancing, football, hula-hooping, and netball to name a few – as well as walking, running and cycling. The full list of activities is available at www.workplacechallenge.org.uk.
The online activity logger ensures that participants can self-motivate by setting personal targets, by recording and sharing their levels of sport, physical activity and active travel via the online leaderboard, and through competing with other workplaces, friends and colleagues.
Employers can find out more about supporting a healthy, active workforce through Workplace Challenge at www.workplacechallenge.org.uk and through the British Heart Foundation Health at Work programme at www.bhf.org.uk/health-at-work/ .
---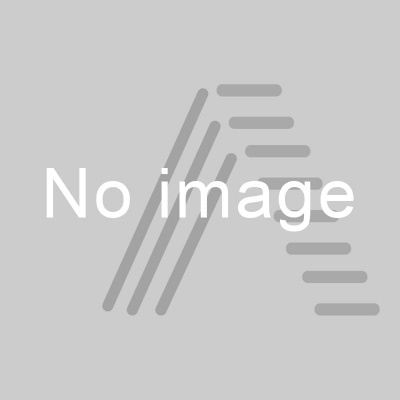 Workplace Challenge
The Workplace Challenge is a national programme from County Sports Partnership Network funded by Sport England which aims to engage workplaces in sport and physical activity.
Learn more