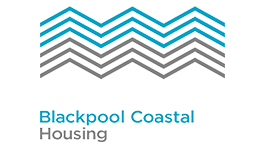 Title: ERDF Carbon Reduction and Affordable Warmth Project Officer
Salary: (£) £34,728 - £37,890
Closing Date: 27/01/2021 at Noon
Interview Date: 08/02/2021
Contract Type: Fixed Term
Hours per week: 37
Working Pattern: Monday to Friday
An exciting opportunity has arisen for a brand new role responsible for European funded Carbon Reduction and Affordable Warmth initiatives in Blackpool. The post holder will coordinate the implementation and monitoring of a multi-strand ERDF programme within Grange Park. They will also be responsible for developing Blackpool Councils Affordable Warmth Strategy and contribute to Blackpool's Carbon Reduction Initiative, including a Climate Change Action Plan. Developing funding bids and implementing subsequent programmes is also a key part of the role.
For this position, you will possess substantial knowledge of the energy/fuel poverty field and experience of delivering an ERDF project. Substantial experience of writing funding applications and experience of successful project co-ordination are essential. A relevant qualification in housing/energy efficiency related subject and project management are also required.
For further information about this position please click here